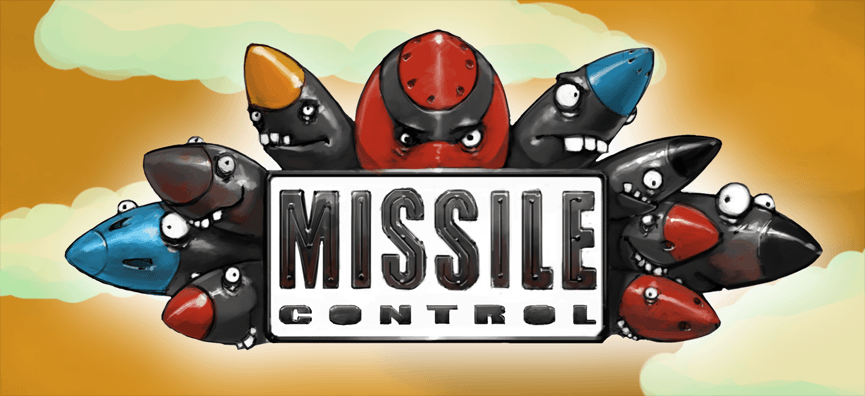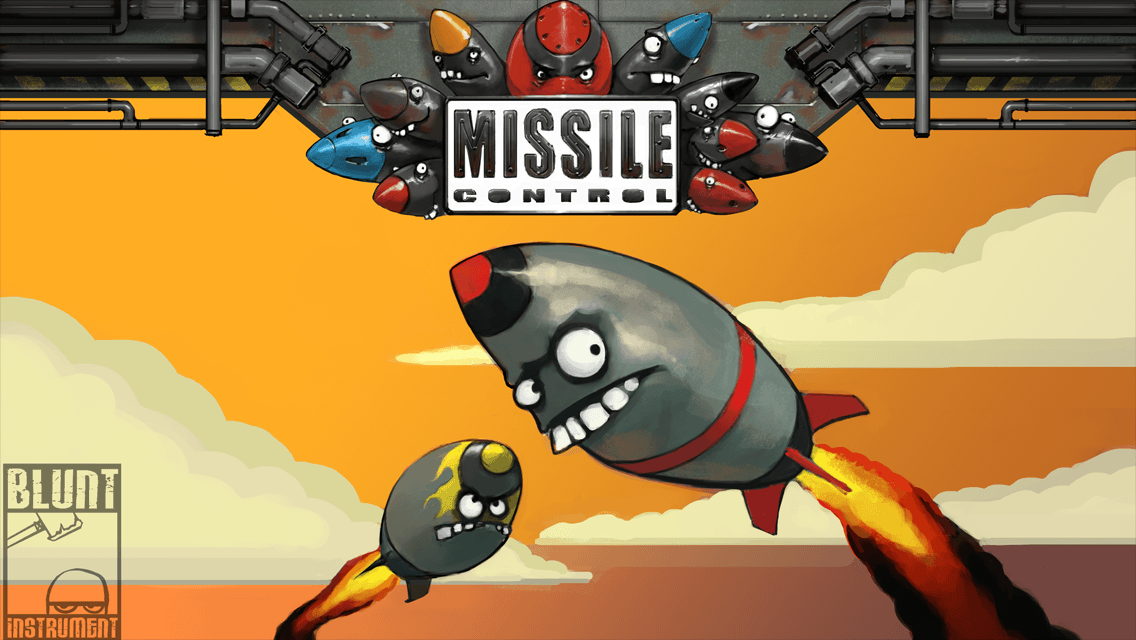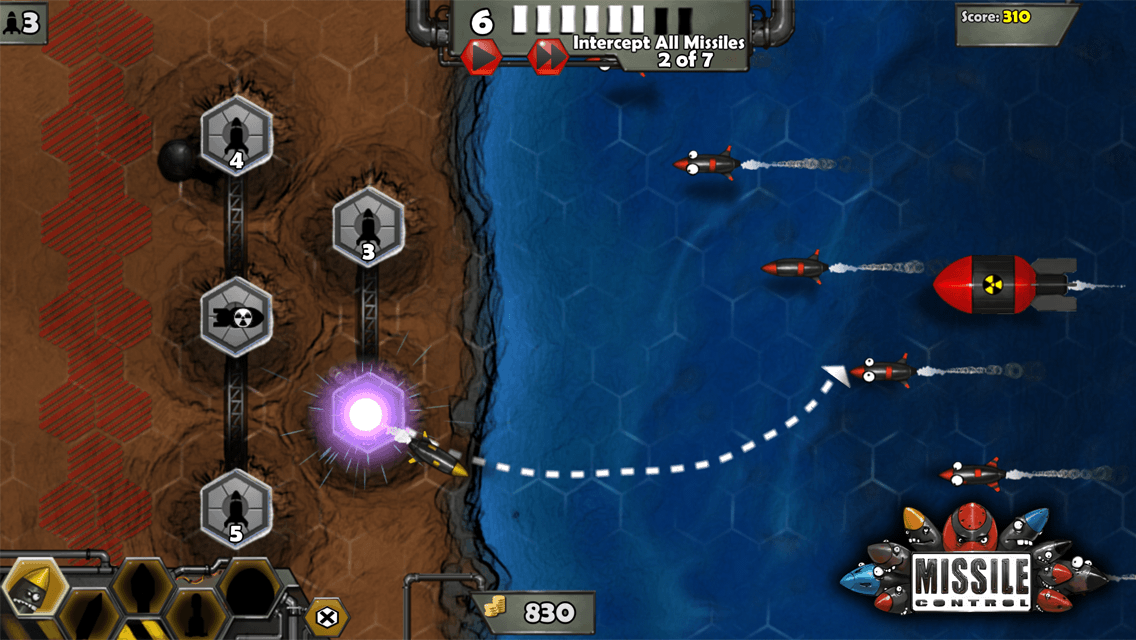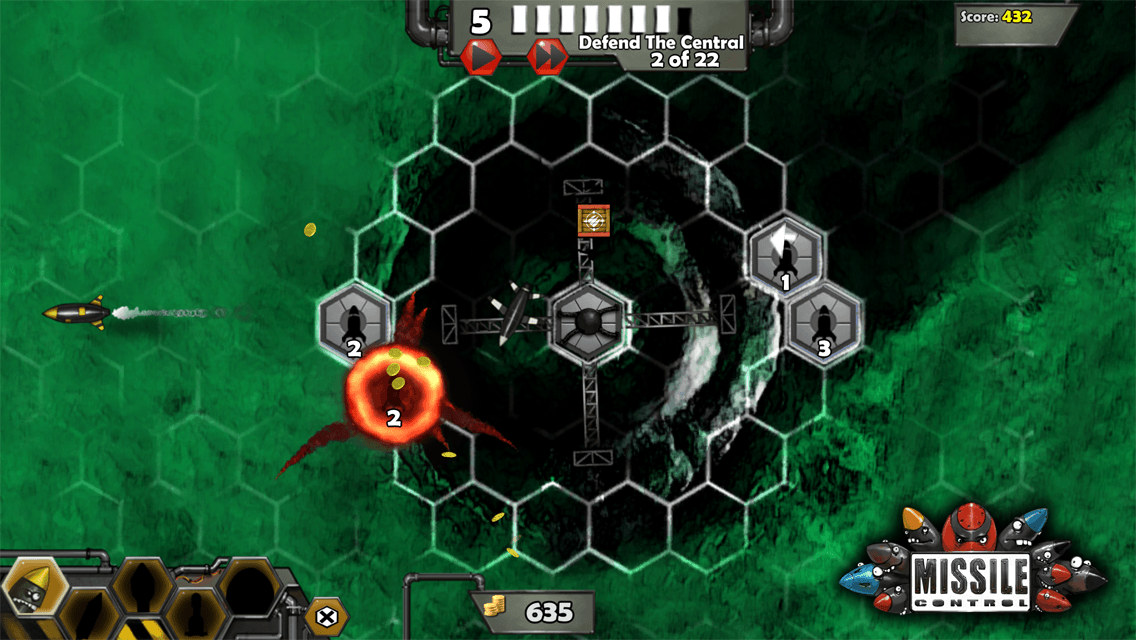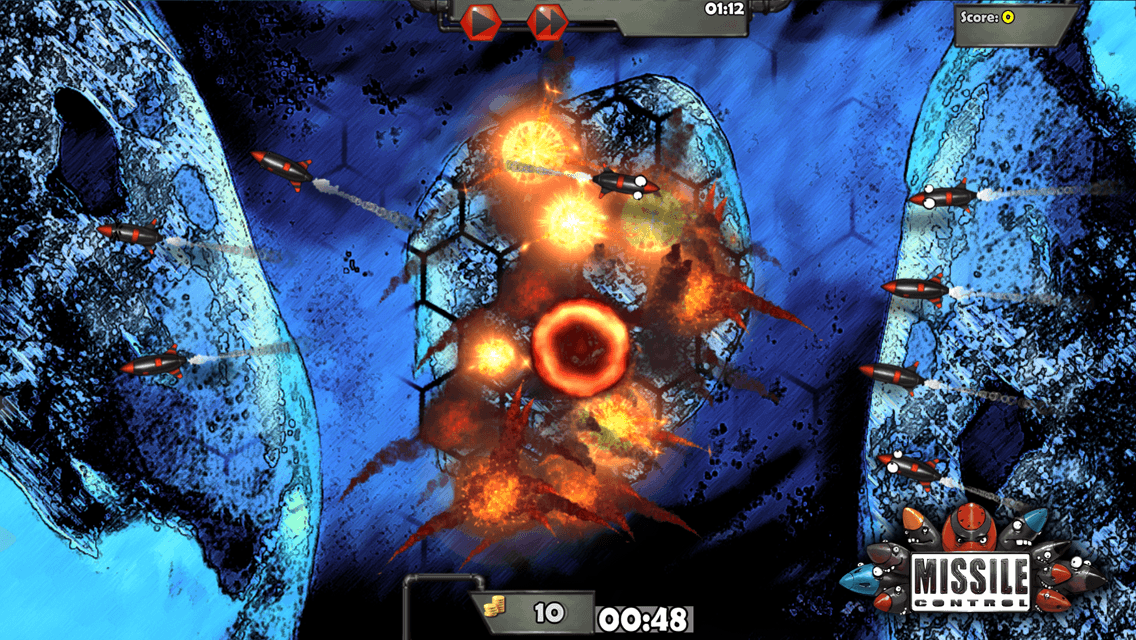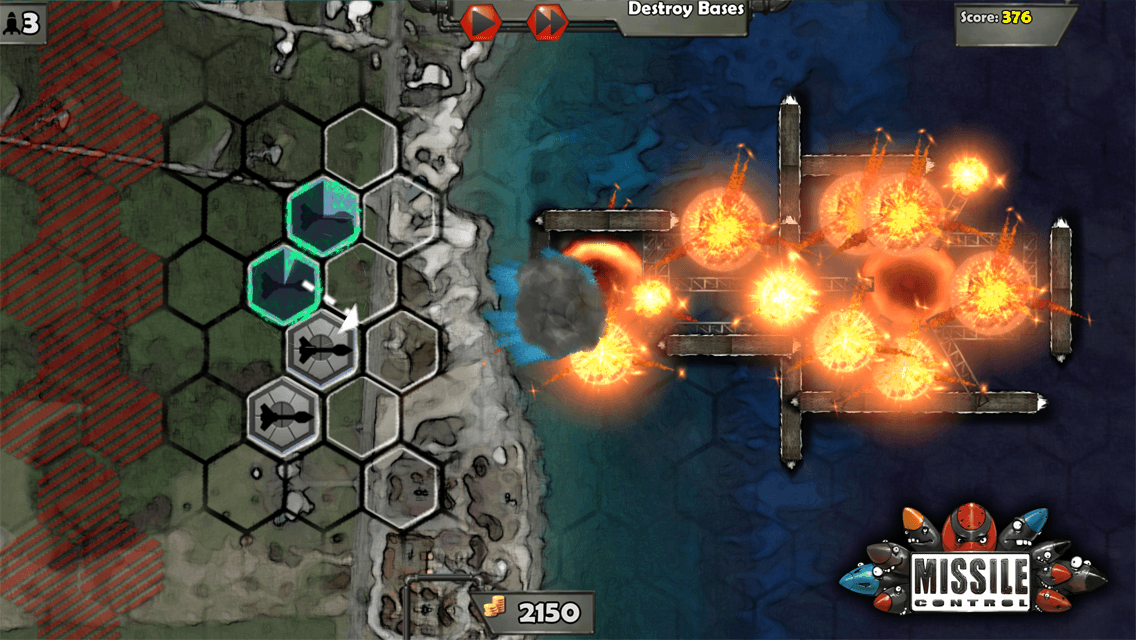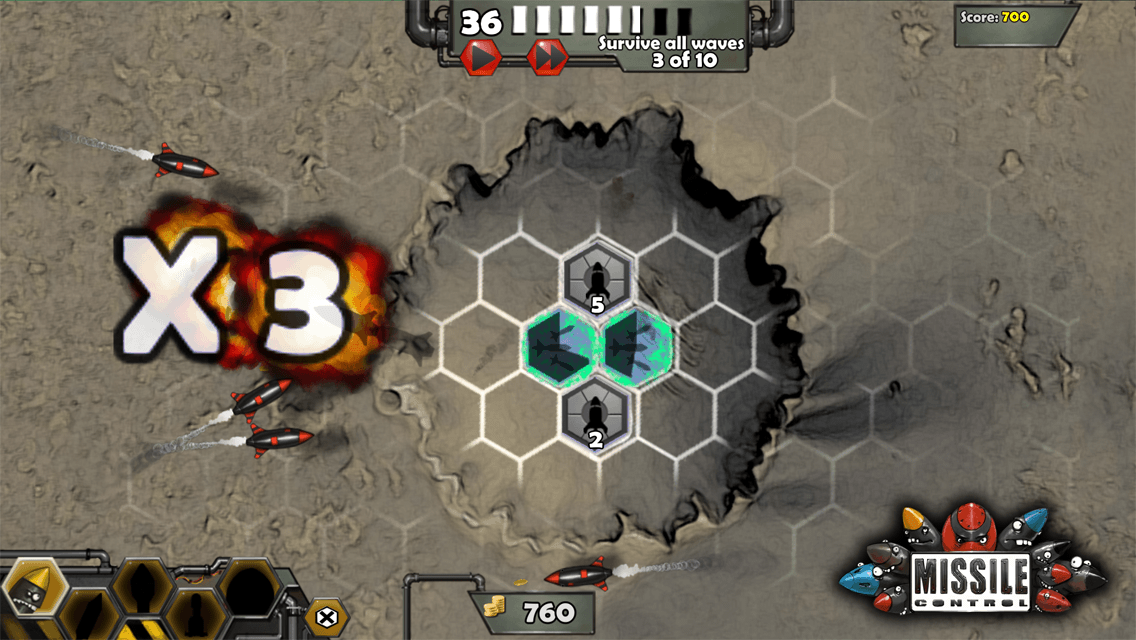 Released in November 2012 on iPad, iPhone and Android devices.
Build and launch an arsenal of missiles along hand drawn paths. Intercept the enemy forces before they reach your base. Balance your attack and defence to achieve the ultimate victory!
GAMEPLAY
Missile Control balances defending friendly structures and supply lines with attempting to destroy the opposing force. Battle through the missions to unlock more regions and missile types. Each region provides a unique layout and objective.
Launch missiles and control their flight paths directly. Trace the path for your missiles fly along. Choose to intercept an incoming missile or try to take out one of the opposition structures.
Choose from a variety of unique missile types then build your missile silos and launch! Each missile has special features. Take out multiple enemies with a nuke or teleport through defensive lines to target specific units. Defending your base can be stressful! Find yourself in a tight spot? Then press the big red button and nuke em all!
CHALLENGE MODE
Mastered the existing regions? Try for high scores in the challenge mode maps for each region. Survive the un-ending enemy assault as long as possible!
****
FEATURES
– Use touch screen controls to draw paths for your missiles to follow.
– Command your forces to intercept incoming forces.
– Retina display supported for iPad, iPhone 4 and 5.
– Use different missile variants all with unique after-touch effects. Boost, divide, teleport and nuke your way to victory!
– Protect your supply planes to gain bonus credits and super weapons.
– Super weapons available! Collect them in game or purchase them at the store.
– Balance your offensive strategy with your defence to dominate the battlefield.
– Multiple game modes.
– Various regions covering offensive and defensive style maps. Defend a region at all cost or launch and all out assault to destroy an enemy.
– Strive for regional and mission based high scores.
– Fast forward the combat to gain a score multiplier bonus!
– Build combos to increase score generation.
Missile Control is a unique blend of real time strategic offence and wave based defensive game play. Taking a line drawing style control system and combining the old school Missile Command defensive styles with some unique flavour thrown in.
****