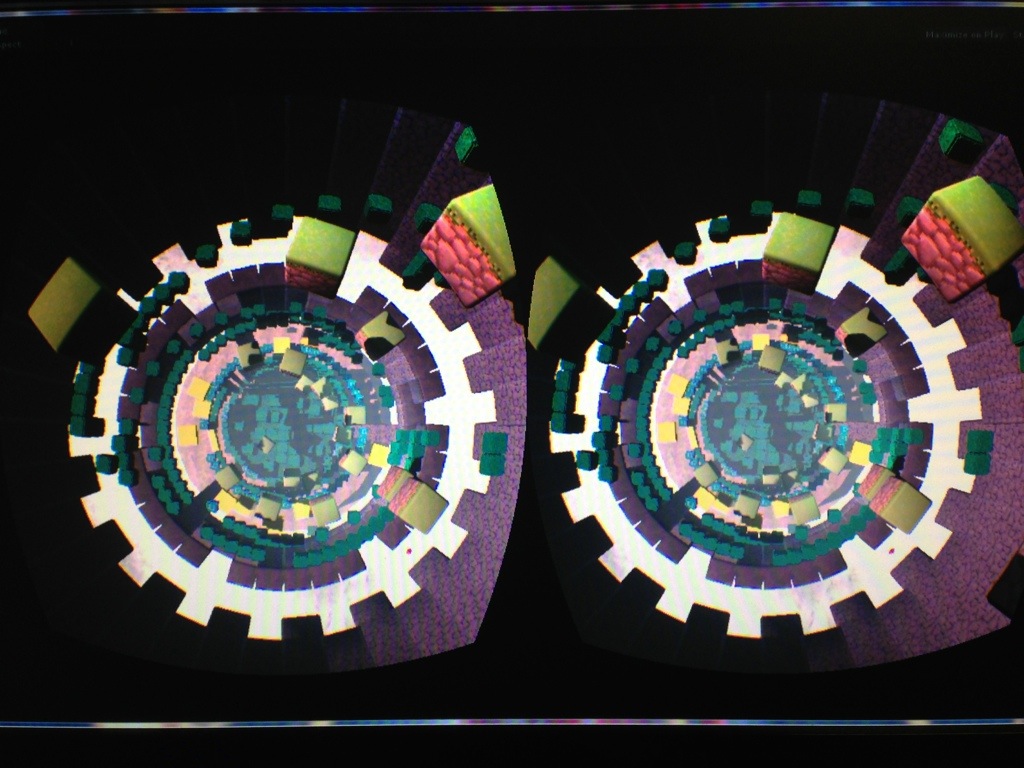 Brick wall!
Very much hitting one with regards to motivation and inspiration related for this game. It's probably related to RL issues more than anything else.
Despite this I've managed some decent progress.
– Managed to get a nice workflow going for the level building and art creation. Probably write more later.
– Still trying to fix the issues of aliasing that get exaggerated when using the low-res Oculus. At the moment I'm throwing a bunch of post process filters on there. Seems to reduce it enough. I don't think it will be fully fixable on these dev kits though. Looking forward to the HD ones!
– The gameplay took a bit of a back seat in the past few weeks but it's back up front now. I'm trying to create a focused, unique experience with the VR unit but am finding it difficult to bring together all the ideas into a coherent game.
– Will need to cull a bunch of mechanics/ ideas and focus on a couple of them.
– Game theme is still rolling around collections thoughts. Could influence chosen mechanics.
– Finding it hard to choose between platforming styles…. I.e. combat heavy vs jumping heavy. Can decide on this when there's a richer array of combat tools using he head tracking.
– If this is going to be shown at PAX Aus then it will need a better demo 'framework' … Some kind of mini story and final goal. Need to get on that ASAP.
-Ryan